My Design Journey: Sue Schreiber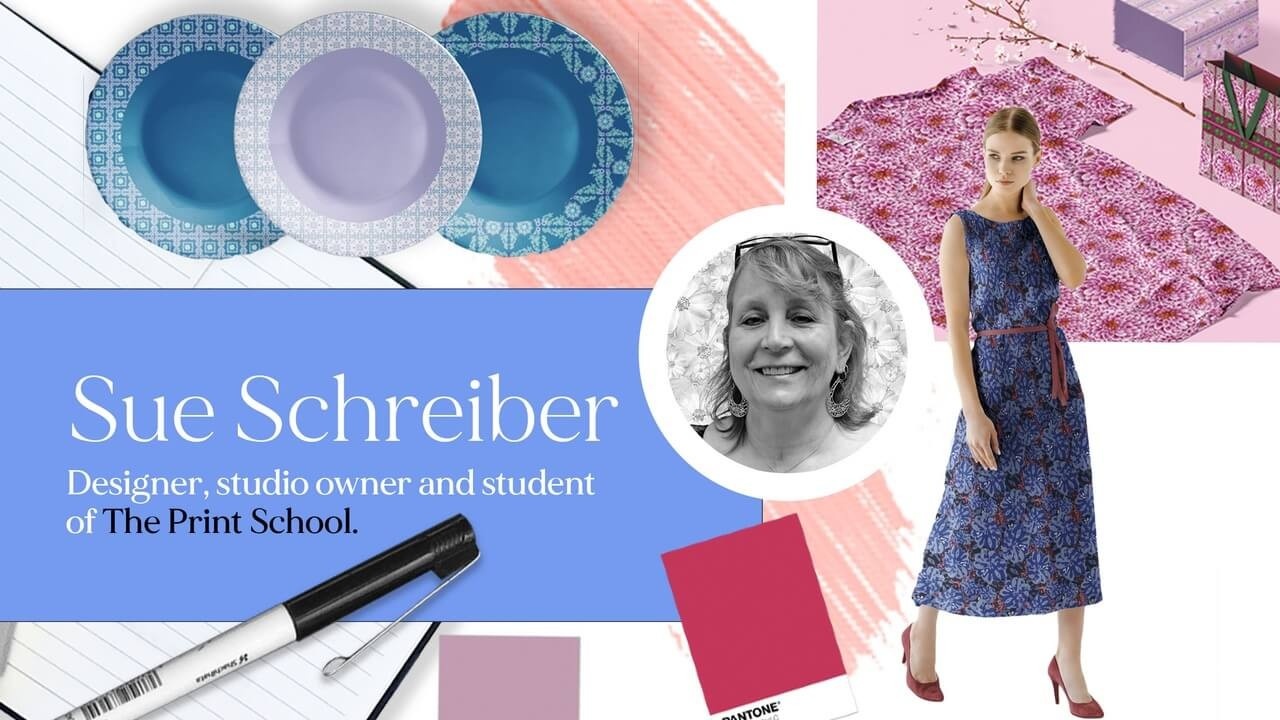 German born–Australian bred, Sue imbues her love of fine art into dense, allover designs aimed at the European market.

Even back [when i arrived in Australia in my teens] I was so into decorative, patterned design but there was no such thing as 'surface pattern design' and I never fit 100 percent into the mold of fine artist. As I [got older] and started to work in the real world I was drawn more and more to commercial art so studied a certificate in illustration. The course introduced me to the world of Photoshop and digital art, which I continued to develop my skills in with a certificate in graphic design.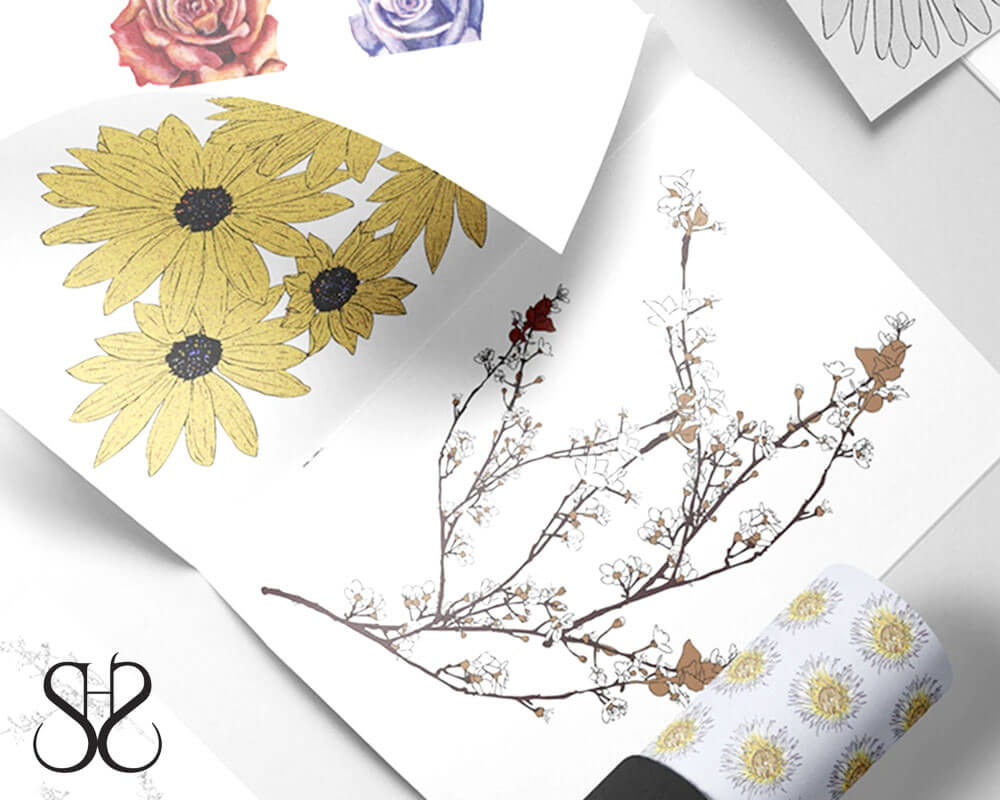 I am totally into flora and fauna
and so I am constantly inspired by the world around me. I think I am a typical creative, often trying all sorts of new things and ideas. And I just love to create!
I have done all kinds of work in this industry now
from freelancing internationally, working for a print design studio in LA and then starting out on my own as The Pattern Salon. Along the way I looked into the market of the US and UK but have found that my heritage does not come through there. And I think that is a good thing. I came across Evolution in Amsterdam and knew I had found my place and was going to launch into the European market there... when Covid hit.
We in Australia have been really cut off from the rest of the world.

So that has brought in a big challenge. I have tried some of the online trade shows but have not been impressed with them at all so far. I think now I am in a very different place to where I was at the beginning of 2019.


What I truly love about print design these days
is how much we have on offer to us as designers. I love to be able to combine the traditional with digital and all that I have learned into a combined and coherent design. As I work as a fine artist now as well, I will even combine my mosaic glass creations with my surface pattern design.
Finally I have found a constructive course about the business of Surface Pattern Design.
[Being so far removed from the rest of the world] brings with it many unique challenges and so it is absolutely wonderful to have someone to ask and have a creative natter with about these challenges.


One great thing that I have already noticed is that by doing the Comprehensive Business Builder course, it is making me re-evaluate my business with a different view point which has been great. I am almost seeing it with fresh eyes and I feel I can do so with confidence with the lovely ladies at TPS behind me in my corner to get real feedback from and help me develop it to the next level.
Sign up for the next intake for Comprehensive Business Builder, launching in March 2022.
---
RELATED
My Design Journey: Kelly Kratzing
Designers Q&A: Pick-Up the Pace and Boost your productivity
5 Reasons You Can't Miss our New Business Course
Land Your Dream Job in 6 Simple Steps