Swim Design Dos and Don'ts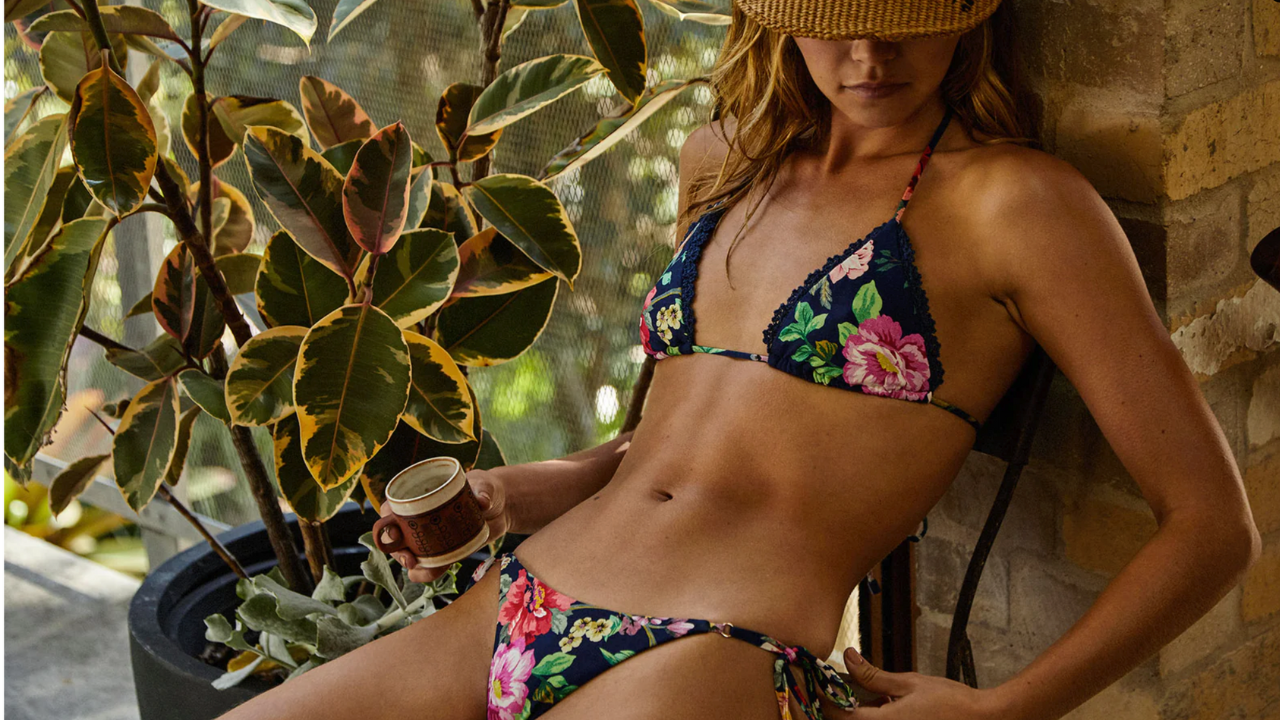 Longina Phillips Designs for Monte and Lou
Are you interested in designing for swimwear clients? It's a thriving market for prints and an excellent opportunity to express your love for vibrant colors and bold floral patterns. Here we share our most important dos and don'ts to help you get started
Prints by Longina Phillips Designs pictured left to right: Zimmerman, Skatie.
DO: Stick to a smaller scale
When designing for swimwear, it's crucial to consider the shape and size of the final garment. Imagine a small bikini – if your motifs are too large, most of the design will not be visible. It's best to keep designs at a smaller scale for swimwear.
Prints by Longina Phillips Designs: Both Maaji.
DO: Balance your colors
Color plays a significant role in any design. Take into account the distribution of color and ensure even coverage throughout. Since the garments can be cut from anywhere along the fabric, you don't want one bikini top to have a completely different color from the other on the same swimsuit. Discover how to make snooze colors sell here.
DON'T: Use circular motifs
When selecting motifs, be cautious with front-on flowers that have well-defined centers (such as daisies), mandalas, and circular fruit. They can end up in the center of a bikini top and create an unwanted focal point.
DON'T: Use very long flower stamens
Sometimes, long flower stamens can resemble male appendages. You need to be mindful of this in all your apparel print designs, but it's particularly important with swimwear designs as they can end up at the bottom of a swimsuit and draw attention for the wrong reasons.
DO: Test your design
Try placing your design into a swimwear shape to assess its appearance and check for any of the aforementioned pointers. It's a great idea to cut out bikini top and bottom shapes and lay them over your printed design to visualize the final result. Want to know what else to watch out for? Check out this post here.
Good luck with your swim prints!
--
You might also like:
Print Design Pearlers: How to Draw Fast, Excel at Your Job + Avoid Doing This!
Best Composition Tips for Surface Designers
Make Boring Colors Shine in Your Surface Designs